There are currently no scheduled events for 09/30/2014.
Bath & Body Works Outlet
4 for $18 or 6 for $24 Hand Soap


Savings up to $3.50 each. Offer excludes Hand Soap Figurals, Moisturizing Lotion, Hand Soap Bundles, Luxury Hand Soaps and Aromatherapy Hand Soaps. While supplies last. No substitutions. Single item purchases at regular price. Selection may vary by store location. Offer valid at select U.S. Bath & Body Works stores. Offer not valid at Bath & Body Works stores in Canada. See store for more details.
[More...]
Book Warehouse
Sales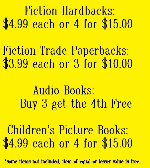 Everyday Group Pricing Values!
Carter's Childrenswear Outlet
Save Even More!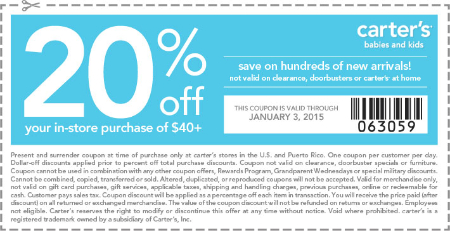 Present this coupon for extra savings!
[More...]
Chili's Grill & Bar
New Peanut Butter Skillet Cookie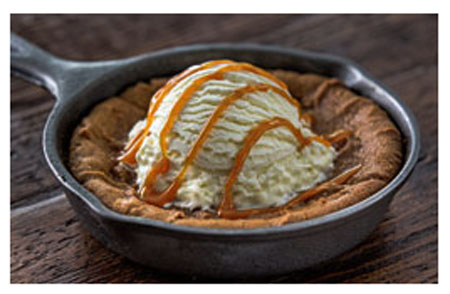 Oven-baked Skillet Peanut Butter Cookie, topped with vanilla ice cream & a drizzle of caramel sauce. Try one today.
Deb Store/Deb Plus Outlet
Tops & Bottoms BOGO Free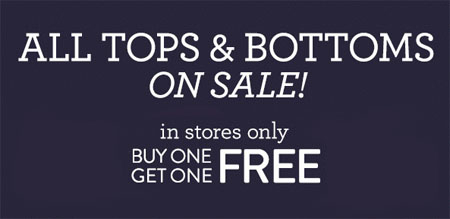 Some exclusions may apply. See a sales associate for more details. 
[More...]
Gifts & Decor
April sales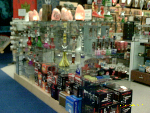 April sales
20% off All smoke and smoking acc.
20% off Black light and black light posters
20% off All frog figurines
20% off Jewelry
We offer a wide selection of TOYS and GIFTS for the whole family.
Large selection of SALT LAMPS and SELENITE LAMPS at fantastic prices
New Air Soft Guns, and CO2
KNIVES and SWORDS we have some of the best prices around.  We now have LORD OF THE RINGS and HOBBIT.
Wide selection of HOOKAHS and Herbal Smoke, many different styles of Pipes to choose from and other smoking items.
Great Selection of Electric Oil Warmers and Scented Oils.
Crystal Journey Candles we have a great selection.
Wild Berry Incense available along with other Sticks, Cones & Oils.
Large selection of Liquid Blue shirts, Tye Dyed shirts and Mountain shirts, small-3X.
[More...]
Sweet Treasures
Candy Buffet Sale

Having a special event coming up?  Wedding, Anniversary, Birthday, Corporate function??  Think candy buffet or cand favors for your guests.  During September we are running a special of one pound of candy FREE for every 10 pounds you purchase.  Add the fun of your event and get some free candy!!  Whether your event is later this month or some time next year take advantage of this special by doing your order today and getting the candy when you need it!   Stop in and look over the wide selection of candy favorites and make your event just a little bit sweeter!!
T-Mobile
Magenta Deal Days!

Customers who purchase a qualifying 4G smartphone and trade in their old phone can receive a guaranteed minimum value of $50, $100, or $200.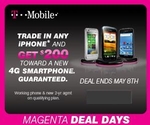 Therapeutic Massage
Join us at Theraputic Massage 913-768-6767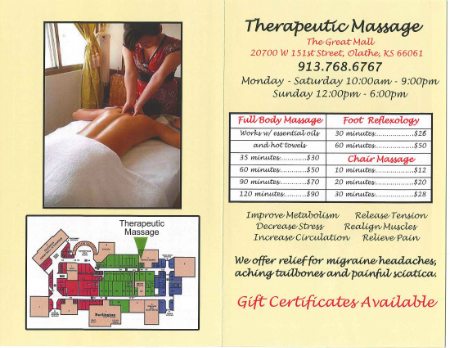 Improve metabolism, decrease stress, increase circulation, release tension, re-align muscles and relieve pain.
Full Body Massage, Foot Reflexology and Chair massage available.
Vitamin World
Items Under $10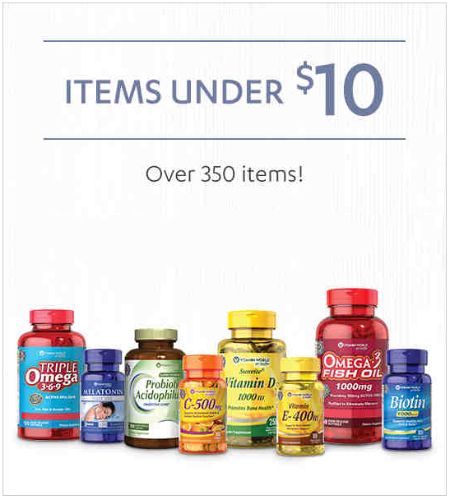 Check out over 350 items under $10. Limited time only. See store for details.
[More...]